Re: Adminship
Edit
Thank you for the suggestion. I'd be willing to take on the position if the URL spam ever gets under control. --Akril 22:28, 20 September 2007 (EDT)
Missing pages
Edit
Hello. I've got a current copy of daventry but I need to wait until E1ven is back online and can reopen the original wiki so I can get the page history for that one, plus the other missing ones. Don't worry though - none of the content has been lost and will be imported here as soon as possible, along with all the images. Angela
(talk) 08:11, 10 January 2008 (UTC)
Oops. Well at least you caught my mistake. Apologies. ...and again thanks for the help.Baggins 10:19, 11 January 2008 (UTC)
Gaming IRC Chat
Edit
Hi there! Just want to let you know that there is a Wikia gaming IRC channel, #wikia-gaming, where people can hop on, ask for help from users of other gaming wikis, or offer your own experiences. You can access it from http://irc.wikia.com/gaming . Different people may be on sporadically, but I'm organizing weekly chats at a fixed time so we can get the most number of people online at the same time to ask/answer questions, or just to hang out. The admins of some of Wikia's biggest gaming wikis (WoW, Halo) often attend them. You can find the time for the next chat by following this link.

If you happen to be technologically-adventurous, I can also help you with handy tools that can enrich the formatting and organization of the wiki such as templates, parser functions, and various MediaWiki extensions.
Again, if you have any question for anything at all, don't hesitate to ask me! -PanSola 23:04, 14 January 2008 (UTC)
Ogg files
Edit
It's not easy to know which are missing, since they can't be previewed on one page like the images, but I believe that no ogg files should be missing. Image:Graham.ogg is there and working. Angela
(talk) 01:27, 19 January 2008 (UTC)
I've done some changes to the sidebar used by the Monaco skin. Feel free to tweak it better to the needs of the wiki. Let me know if you have any questions! -User:PanSola(talk/history) 02:37, 25 March 2008 (UTC)
Re: fact
Edit
When you put a template in an article first, then edit the template to add a category, it takes time for the server to process the article and properly register it in the category. If you do not want to wait, you can perform a "null edit" (hit "edit", then immediately save without changing anything) to for any particular article to update. The MediaWiki software does this for performance reasons. -User:PanSola(talk/history) 05:28, 15 April 2008 (UTC)
Login Problems
Edit
I was trying to log in to fix a page, but I couldn't remember my password. I tried clicking "email password", but it says that there is no email recorded for my account. Could you please email me a password to get into my account? Elessar 70.64.75.4 14:46, 23 April 2008 (UTC)
I don't believe I have access to those types of commands. I can only delete/lock pages, block users etc. I don't think I have commands to send out passwords. You might need to contact E1ven.Baggins 19:59, 23 April 2008 (UTC)
Re: KQ7 Messages Folder
Edit
I looked up the spelling of the names on the gravestones and the mud-bathing trolls in KQ7. Here are the various gravestone names:
Fats Woad (oddly, there are two versions of his epitaph, and one has his first name in quotes, while the other doesn't)
Marjorie Pratt
Phinneas Smite
Marjorie (not the same Marjorie as Ms. Pratt, above)
Thaddeus Scabies
Arch Duke von Drake
Dame Celia Natz
Benjamin Crabby
Marigold Gossum
Count Cranky
Madeleine Faire
Morrigan Weg
Musefar White
Brother Bob Tweet

The trolls' names are Hogarth, Blotar, Winnie and Egglentine.
By the way: There are subtitles from the game's intro in the messages folder too, and they spell the prince's name "Throckmorton", not "Throgmorton".
Akril 04:50, 13 February 2009 (UTC)
You're welcome. I don't remember mentioning that Throckmorton is ever spelled without an "r", though. If it is, it has to be a spelling mistake.






Akril 17:33, 13 February 2009 (UTC)



Hmm...I don't know why the messages folder isn't showing up for you. I also don't know if SCI Viewer has problems running in Vista either (I'm running it in Windows XP).
Akril 02:08, 20 February 2009 (UTC)
Hi again
Edit
Hi Baggins, I saw your welcome message. I expect you remember me, although for some time I used the nick "Connor" :) Nice to see that KQ entered wikia and to see you again MoffRebus 19:31, 1 April 2009 (UTC)
Greetings Baggins,
I visit the Omnipedia occasionnally, and noticed one day a particular listing under Fanfiction. The listing is Revenge of the Black Cloak Society. I'm the writer of it, and if you wish to create an entry for it on the Omnipedia, I would be honored to help provide all info. Please contract me on yahoo, my id is richskitzcale, or on AOLIM at RichGenX
72.94.136.251 02:02, March 11, 2010 (UTC) Richard
Revenge of the Black Cloak Society fic
Edit
I noticed you had responded to me via the talk on here, and since I'm not a registered user yet, I would appreciate the chance to talk with you, or even have e-mail correspondance regarding this. As I stated before, my yahoo id is richskitzcale, and my AOLIM is RichGenX. My e-mail is currently richgenx@entermail.net. I feel that some of this info might be a bit much to post on your talk like this
72.94.136.251 03:55, March 11, 2010 (UTC)Richard
You are welcome to create a page if you like. Due to fairly busy life, I won't be able to help you create one any time soon. Please register if you like.Baggins 15:28, March 11, 2010 (UTC)
Hey Baggins,
I thought I'd let you know that the next chapter of Revenge of the Black Cloak Society will be posted before the end of August. I was also trying to think of how to get all the info regarding all the characters together for wikia articles. I still plan to help on this, and also adding more articles to the Shivers wikia. Hope you like how the Main Entry Hall article looks.
Cale Silver 23:49, August 10, 2010 (UTC)
I saw the modifications you made, as well as additions. I'm honored that you saw to give it a catagory on the wikia. I will try to do more with the King's Quest Omnipedia, as I am working on stories and the Shivers Omnipedia as well. So much to do, so little time.
Cale Silver 19:14, December 4, 2010 (UTC)
It's only fair that you have your own category, as there is a similar category for Cray's KQ Companion which itself is going to be a potentially large bit of fan fiction, when he finishes it.Baggins 21:21, December 4, 2010 (UTC)
Thanks for catching that mistype on the David (unoffical) page. I didn't catch it at first. I'll try to check out the chapter pages soon, since I'm planning out the next section.
Cale Silver 03:28, March 7, 2011 (UTC)
Any help is good.
Edit
Thanks for the greeting, Baggins. I had left you a message before about my fic, Revenge of the Black Cloak Society. I'm still very new to making wikia entries, so any help is appreciated.
Cale Silver 02:29, March 14, 2010 (UTC)Cale Silver
Well, first thing, you are welcome to host the entire fic on this wiki if you like. If you think it would work best you are welcome to split it up chapter by chapter, with some kind of main page linking to each chapter. You could put a short synopses of the entire story on the main topic page, as well. Don't worry about formatting so much, someone else can come in and help you with that. I could probably help you fix them as time permits.Baggins 08:57, March 14, 2010 (UTC)
Posting, and how you would recommend I add info regarding my story
Edit
Hey, you had mentioned about putting my King's Quest fic on the Omnipedia. One, how would one go about doing that? Two, how would you recommend adding info linked to the story to all the various characters it relates to. Would you recommend a seperate section, or add it into info already there?
Cale Silver 01:43, April 11, 2010 (UTC) Cale Silver
Hi! Would you like this wiki to be ad-free? I'm looking for wikis to be part of a new program which would remove all ads from the wiki for $19.95/month.
If you are interested, please be visit here to sign up. Let me know if you have any questions! - sannse
(help forum | blog) 05:52, June 2, 2010 (UTC)
About unregistered user
Edit
Hey,
The unregistered user that had modified Shadrack(unoffical) had been me. I had made the modification initially thinking I was logged in. Sorry about any confusion I had caused.
Cale Silver 00:02, July 8, 2010 (UTC)
Where are you?
Edit
Hi, I hope you have seen my contributions in the Sierra and Conquests wiki. I'd like some help or feedback from you. Nothing in particular, just not being alone there. :) MoffRebusMy Talk 18:58, July 27, 2010 (UTC)
K, ya, I noticed your work in Sierra wiki, thanks :). I'll check out conquests.Baggins 07:43, July 28, 2010 (UTC)
King's Quest IX
Edit
Baggins: "... any remakes lack a high level of creativity since they are derivitive works. Of course its not to the level of lack of creativity as this guys game..."
Alright don't take this wrong. Basically my perspective I'm not particuarly a huge supporter of the concept of fan games. I prefer official material. While I do enjoy fan remakes, I do not like them as well as the originals. So this perspective I consider original TSL game and your remake essentially equal, LOL. Not the equivalent of the official material.
Secondly, its hard to judge your game from just the demo, it will be nice to see your interpretation of the "original" screens in KQ9. Like the bedroom, or courtyard, or that extra screen in the town. So far we only can judge by a few castle screens slightly modified from KQ6.Baggins 18:22, August 23, 2010 (UTC)
Fixed some damage caused by an unregistered user.
Edit
Hey, just letting you know I undid the damage some unregistered user did to the Chess Board Land article.
Cale Silver 04:45, September 2, 2010 (UTC)
Daventry Map
Edit
Hey--

I have no idea how good your drawing skills are, or of those who know you, but I was thinking that it might be cool to have a composite map of Daventry (the Kingdom) which would be based on all 8 games and the novels. It's obvious that Daventry grew from the time of KQ1, it'd be cool to see the land mapped out totally based on how the novels and games portray it. It would be unofficial of course, but would at least consolidate the knowledge gotten from the available sources.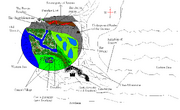 Baggins:
Can you find an image of the poem on the inside of the enchanter's wall?
In row of stones that number six Half and a pair from left do pick Quell then my spell Avoid the tricks-unsigned
Images and Items
Edit
Hello, Mr. Baggins!

I was thinking that we should concentrate on creaating images for the items in the inventories. Can you handle it?
References
Edit
Hello Baggins!
I've been looking over some of the pages in the KQ Omni, and a couple of items in the Trivia section of Alexander's page caught my attention.
"Alexander made a trip to back to the Western Sea several months after KQ3, in order to destroy the Pirates that had enslaved him using a great storm spell on them."
Is this information from an early version of the KQ Companion? It's not cited, but I suspect it might have come from the KQ Companion (I just have the fourth edition, which, as I'm finding out, lacks a number of details that earlier versions had).

"There was apparently communication between Alexander and Cassima between the time they met in Mordack's Island and seeing each other in the magic mirror, but how, or where or when is unknown. Nothing is at it appears, and little is known. During these brief communications Alexander was given further explanation as to how she lost her Locket, she told him about Dink, and more about the Blue Beast."
There is a citation note in this paragraph, but it just leads to Cassima's page. Where did this information come from? I suppose it may have come from an early edition of the KQC as well, but it seems almost like something I'd expect to read in a piece of fan fiction (especially the "Cassima explaining the various small mysteries of KQ5" part).

Akril 09:43, November 27, 2010 (UTC)Akril
Ah, I see now. Most of the pages in the Omni are missing the Reference sections, so the cite numbers in those articles don't have any corresponding footnotes. I'm still not quite used to this new Wiki. I added Reference sections to the Blue Beast, Locket and Snow Leopard pages, and I'll try to add them to other pages when I have time. (the Snow Leopard page also puzzled me, as I was wondering where in the world that statement about Genesta's snow leopard possibly being her husband came from. The footnote cleared that up for me, however.)
Thanks!
Akril 00:42, November 28, 2010 (UTC)Akril
Baggins-
Do you know if any Octopi were mentioned in the King's Quest games?
ZanyDragon 12:39, December 8, 2010 (UTC)
Hey Baggins. My name is Doug and I work for wikia in Community Development Team. I'd like to say that this wiki is very impressive! Very expansive, and I'd really like to help you guys out by 'beautifying' it. I wanted to run a few things by you to see if they were cool. I'd love to:
- Create a custom skin for the wiki
- Create a wordmark
- Update the Nav bar from the older to the newer version
I'd also like to let you know that ads will be turned onto this wiki soon. With the way that the front page is organized, their introduction might throw the look off. I am willing to also allign everything in a way so that when they are introduced, the front page style is still cohesive. I can do this for you guys, or if you'd like for someone else to see to it, it might not be bad idea.
Thanks for you time, please let me know if it's alright for me to approach these changes.
Doug
(profile)•(talk)•(email) 17:36, August 20, 2012 (UTC)
Please use the edges of this;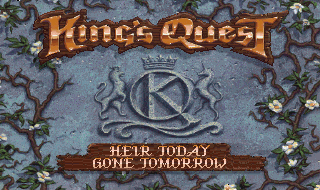 Gjlewis's Notes
Edit
Baggins, can you delete "Oak trees" page? I accidently mistaken add it that I didn't notice that the "Oak tree" page already exist. Gjlewis (talk) 00:27, January 17, 2013 (UTC)
Random Hello / Self–Promotion
Edit
Hi, I'm not a regular user here, in fact I've never actually edited before at all, but I've been reading on this site a lot lately largely for research on an Epic Rap Battles of History fan–video I'm making involving King's Quest. The script is almost done, and when it is indeed done, which will probably be some time tomorrow, I was wondering if you could check it out, give feedback or even promote it when it arrives in video form?
BTW love how well–kept this Wiki is overall, something you seem to be the one primarily creditable for.
BennyCupster (talk) 03:56, June 20, 2014 (UTC)
Here it is: [1]
BennyCupster (talk) 22:22, June 20, 2014 (UTC)
Thanks for checking out my script; no plans on making any "alternate cut" though (the King's Quest fan games are an important part of the overall property and offer a lot of new material to draw from for both lyrics and the visuals that will be used in the video), but the battle will indeed be recorded as a video, and I would share the beat I'm using for it right now if I knew its original title (I changed the file name long ago and can't find the original place I got it from currently).
But anyway, thanks again, and I'll likely be getting back to you with the full video in about a week or so. :}
BTW, this is my twenty–first rap battle in an overall series drawing from all manner of pop–cultural subjects. If you're interested in seeing any of my others, you can search "Moleman's Epic Rap Battles" on YouTube.
BennyCupster (talk) 18:46, June 21, 2014 (UTC)
Question
Edit
Would you know of any media at all out there with a variety of full–screen–focus shots of Graham speaking? This is for the video I'm making of my rap battle, needless to say. BennyCupster (talk) 02:00, June 22, 2014 (UTC)

Uh well you could take Sci Viewer, and dump the animation talk boxs from KQ1, KQ5, or KQ6.
http://sciprogramming.com/scitools.php?id=2
You'd have to reconstruct the animation in a animated gif maker I think.Baggins (talk) 02:09, June 22, 2014 (UTC)
I have videos of those games in full, so I can use the talk boxes, what I was wondering is if there was any animation out there with more full movement and different poses, etc? BennyCupster (talk) 02:33, June 22, 2014 (UTC)
BTW, why is it that my blog appears to be the only one on the entire site? Was I supposed/allowed to have submitted my material elsewhere? BennyCupster (talk) 02:34, June 22, 2014 (UTC)
Full Rap Battle Video
Edit
Here it is: Moleman's Epic Rap Battles #21: King Graham of Daventry Vs. Guybrush Threepwood
BennyCupster (talk) 22:17, June 29, 2014 (UTC)
Good job!Baggins (talk) 13:32, June 30, 2014 (UTC)
Do you have a YouTube account to support it by any chance? BennyCupster (talk) 16:52, June 30, 2014 (UTC)
Actually, I don't have a YouTube account.Baggins (talk) 20:18, June 30, 2014 (UTC)